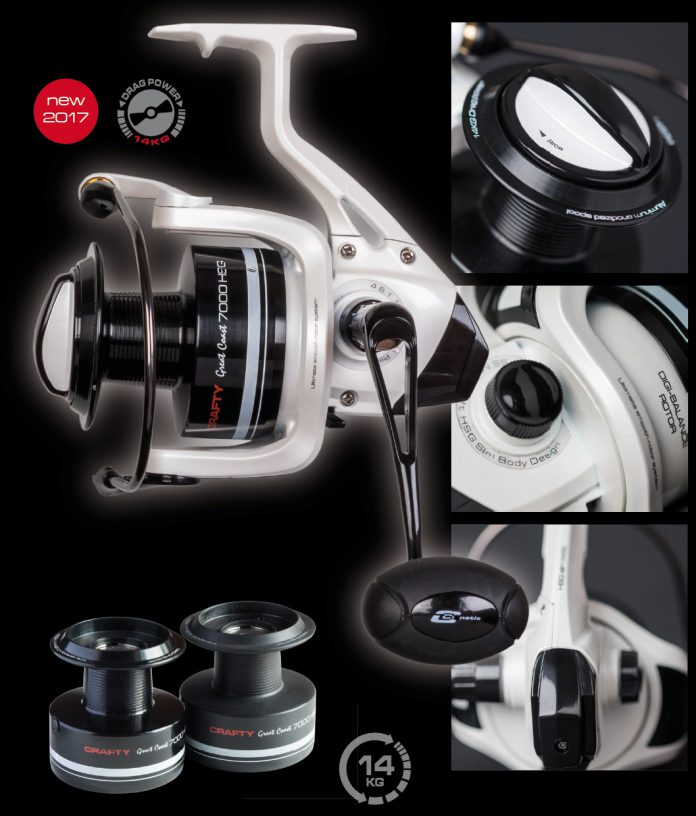 The CRAFTY series use the new Great coast platform! Tough and soft function is the CRAFTY emblem. The steel shaft, powerful drag and SS bearings make of them a remarkable reel.
Anodized aluminum spool.
Carbonike spare spool.
Tin coated big line roller.
Stainless steel hollow bail wire.
Multi disc drag with smooth performance.
HS graphite compact body, cover plate and rotor.
4+1 Stainless steel ball bearing.
Ultimate smooth rotor system.
One way clutch anti reverse system.
Nickel plated steel main shaft.
Brass pinion.
Zinc drive gear.
Modern metal handle with non-slip handle knob.