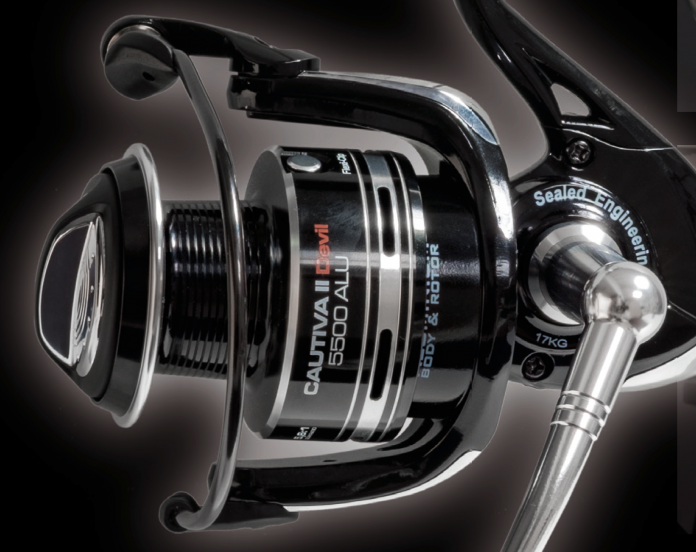 Same efficiency, faster! The new Cautiva II Devil has a faster new gear ratio which turns the rotor at 5.6:1. The new EVA HD handle knob reduces its weight in 20g.
• Aluminium spool with double color anodized finishing.
• 17kg Drag power funtion.
• Stainless steel hollow tube bail wire.
• Tin coated big line roller.
• Light weight aluminium slim body, rotor and cover plate.
• Speed gear ratio: 5,6:1
• One way clutch anti-reverse system.
• Sealed engineering at key points.
• 6+1 Stainless steel ball bearings (3 Sealed at key location).
• Stainless steel main shaft.
• Stainless steel external screws.
• Machined aluminium crank handle with HD EVA knob.
• One extra aluminium spool with specific braid line capacity.
• Soft cloth reel bag.