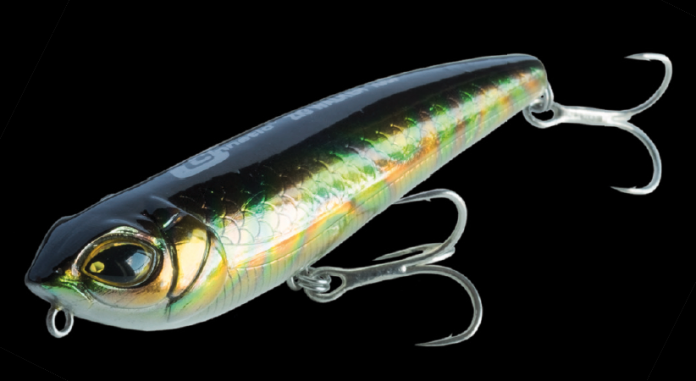 A real "walking the dog" style example. An easy casting lure and extremely easy to use. It Can be helped with some popping pulses though. A very live and constant swimming creates a conspicuous zig-zag wake behind. Mounted with the sharp hooks "VMC 7547 Ti spark point", with pointed inwards points to avoid the damage treble hooks cause on the lure's surface.
• Made of Japanese ABS plastic
• Mounted with VMC 7547 TI Spark point Nº2 hooks
• Easy use and casting.
• Double varnish coating for long lasting colours
• Realistic colours and patterns with holographic scales
• Available in 8 attractive colours