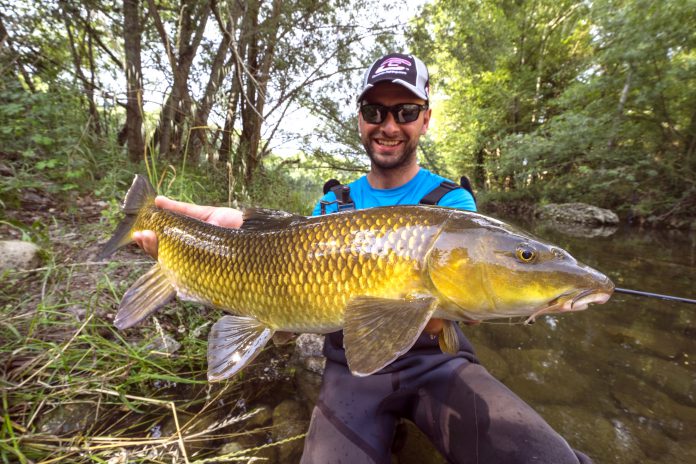 Iscle Martinez Roig:
"Another golden torpedo! my friend was saying this fishes don't bite, it's impossible… few seconds after, Boom. Crazy battle in a narrow place! love it!
Conclusion: Fish with precision, thin lines, power niph and try it a lot of times. 
For thi kind of fishing i love the Cinnetic Cinergy crb4 bass game 6'9M or ML, light, precise, and powerfull."
TACKLE:
Rod: Cinnetic Crb4 Bass game 6'9M
Reel: Cinnetic Small tracker 2500
Line: Spiderwire ultracast 0'12
Lure: Berkley power nimph.