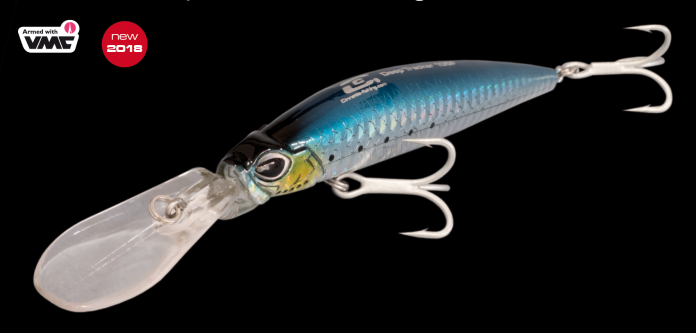 Trrrrrr…..Boom! This is the way you will feel the catches with the new Deep tracker!
A lure specifically designed for trolling, attractive, well dimensioned, and easy to handle. It performs an electric and lively swim that will provoke a lot of aggressive bites. Recommended trolling speed from 1,5 to 6 knots, although higher speeds are possible. Swimming depth ranges from 4 to 5 m.
• Made of Japanese ABS plastic.
• Equipped with VMC 8527 PS/TR Nº4 treble hooks.
• PS (Permasteel) or TR (Tin Red) hooks, depending on lure colour.
• Super resistant 5,0mm steel rings.
• Double varnish coat for durability.
• Realistic colours and coatings with holographic scales.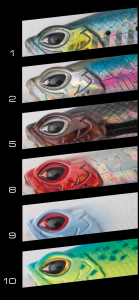 340067 105 1 – Natural sardine
340068 105 2 – Anchovy
340069 105 5 – Natural Mullet
340070 105 8 – Bloody clown
340071 105 9 – White zombie

340072 105 10 – Dolphin fish