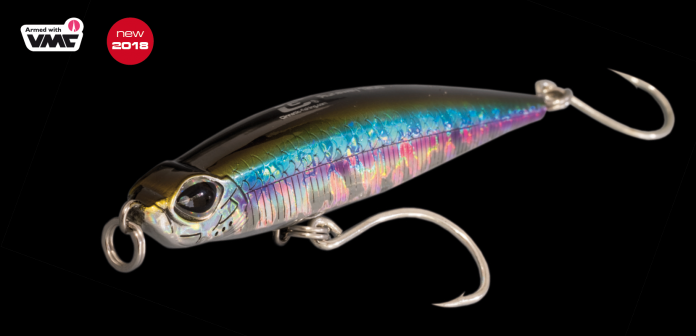 Handle it as you want and it will respond crazily! The new RUNAWAY is a slim minnow 37g heavy, with an inside ballast designed for casting from piers and over frenzy areas. Efficient fishing during drop or recovery. It can be casted long distance and handled as wished. Armed with VMC 7266 TI number 2/0 hooks and tough stainless steel rings.
• Made of Japanese ABS plastic with lead interior.

• Interior steel wire from top to bottom.
• Extra strong 5,5mm steel rings.
• Equipped with VMC 7266 TI Nº2/0 single hooks.
• Double varnish coat for durability.
• Realistic colours and coatings with holographic scales.