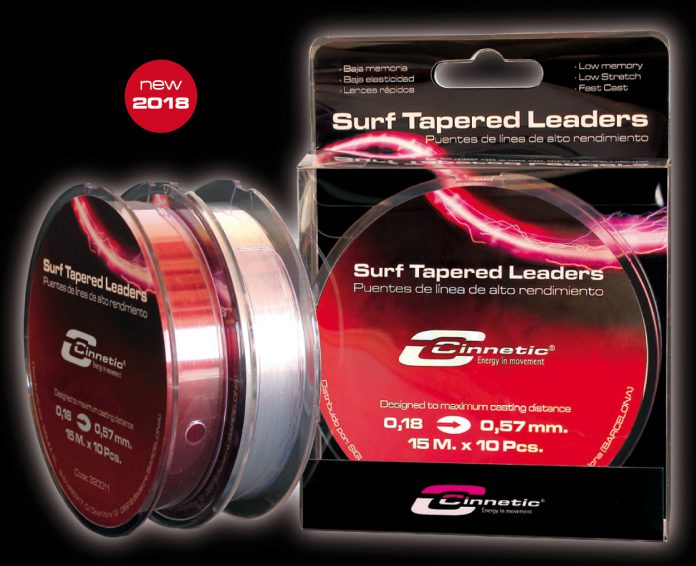 SURF TAPERED LEADERS
CINNETIC Surf taper lines are the answer to the modern competition angler's desire. The elongation level of line is very low. It allows transmitting the full casting power to the rod when casting. This feeling can be quite strong depending the rod action and power. For that reason we recommend to use finger protection when casting. Following the big success of Cinnetic clear tapered lines, surfcasting enthusiasts can now enjoy the new deep red series, in 0,16mm, 0,18mm, and 0,20mm, adding also the 0,20mm to the clear lines series.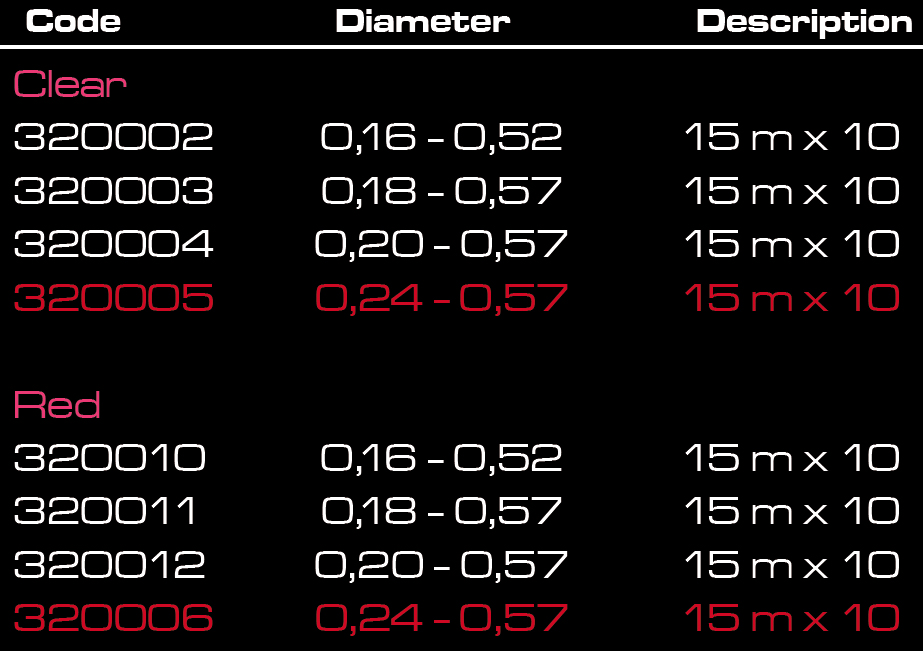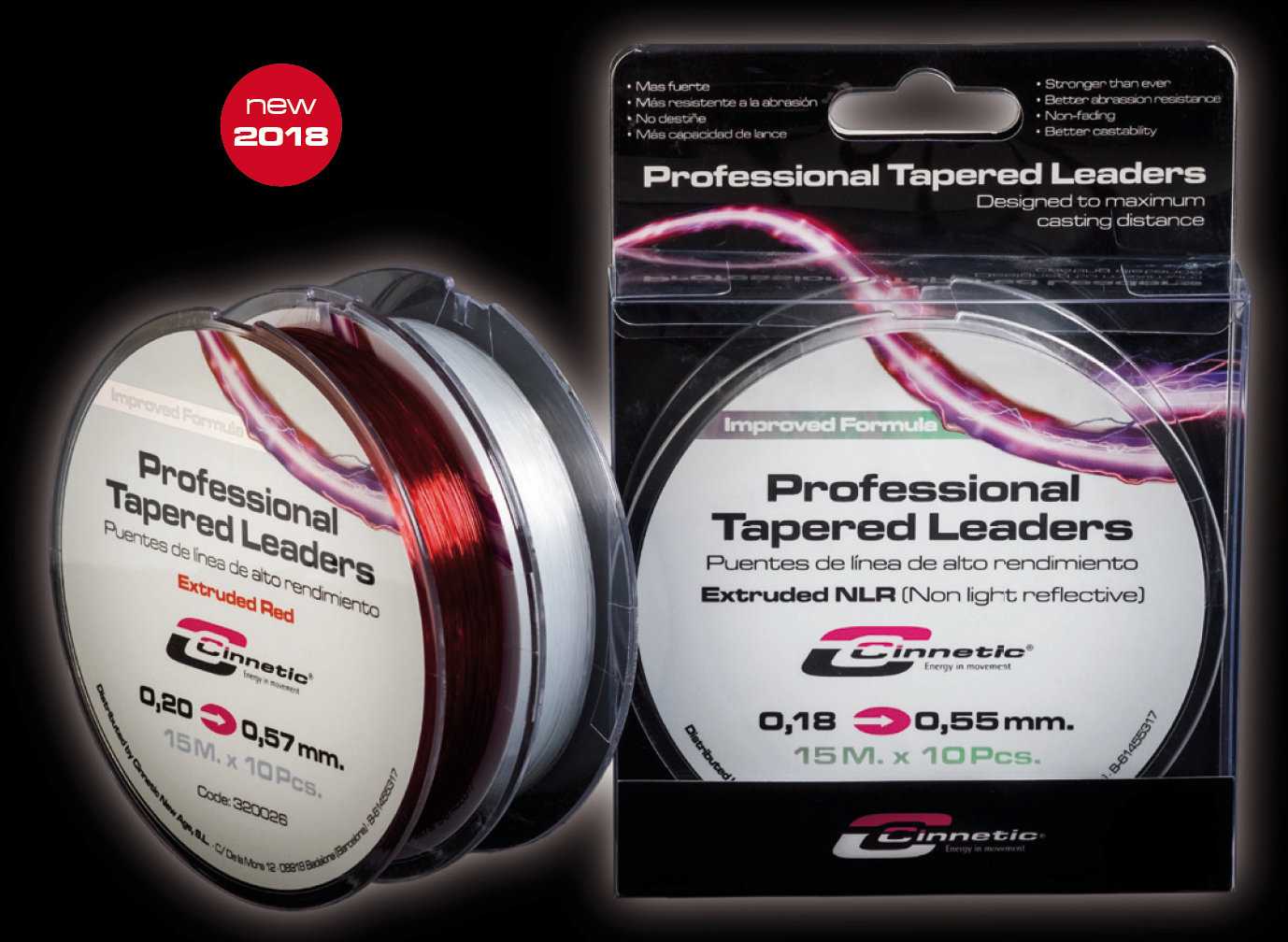 PROFESSIONAL TAPERED LEADERS
This new tapered leaders are made by extrusion process after a very advanced chemical formula. The Extruded NLR colour (non light reflective) does not reflect light and is specially wear resistant.
Stronger
More abrasion resistant
Colour doesn´t go off
More casting ability
Low memory