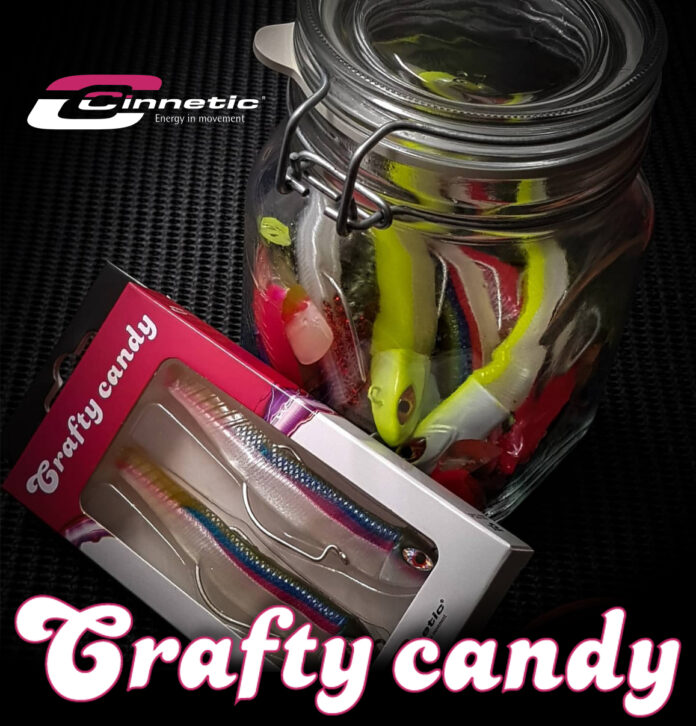 New sizes for this year: 65UL, 155H and 170XH
Crafty Candy belongs to the hybrid soft lures family, since it combines a metal jig head with a vinyl tail. The very softbody texture is extremely reactive to any movement in the water, realistically imitating a fish alive. To change the tails it is necessary to use the cement provided or a similar one. Equipped with high quality VMC hooks. To change them is very easy. Just introduce the hole of the hook ring in the steel connection of the jig head, pulling backwards lightly till a "click" is heard. You could say CRAFTY CANDY is the heir of the mythic CRAFTY MINNOW in "soft bait" version, since the shape of the sharp head, body and scales are based on it. It is available in diverse and attractive colors combining different color patterns, including golden shines and flashy colors.
• Exclusive and realistic heads with attractive 3D eyes.
• Injected blood patterns imitating a wounded fish ("Bloody" colors).
• Body laminated in different color coatings and with Golden shines.
• Flashy colors "glow" effect, ideal for the dark hours.
• Mounted with VMC 7317/7310 hooks depending on model and size.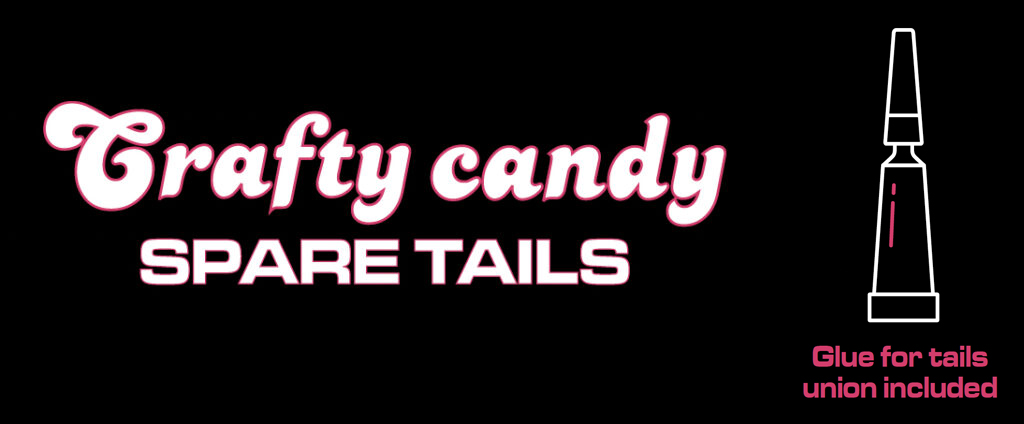 The spare tails for CRAFTY CANDY lures are developed by means of an special injection process, alike the original ones, so that a super smooth texture is achieved.
The pack is composed of 3 tails, including a 3g tube of special cement for gluing it to the body. Before the union degrease the back part of the head, where the union clip is, and the flat part of the tail, at the union point. Next, damp both sides with the cement or other similar, and press lightly so the connection clip passes through the vinyl tail. Wait 30 seconds aprox. and check the right union. To tie the hook to the jig head, just introduce the hole of the hook ring in the steel connection of the jig head, pulling backwards lightly till a "click" is heard. Each time a tail change is needed, use the same procedure. Then, the lure will be ready for fishing.
Tail sizes: 50mm /70mm / 90mm / 110mm / 125mm / 140mm