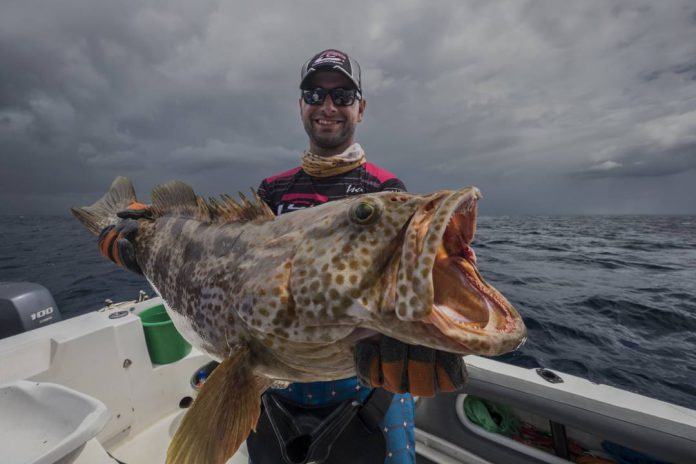 Iscle Martinez Roig sends us this nice photo of a grouper caught in the coasts of Madagascar with his new Cinnetic equipment:
"I love the grouper fishing, short battles but wit a lot of adrenalin. On the other hand is nice to test new products with a heavy battles"
Tackle:
Rextail 180H
Rayforce 5500 (proto)
8418 REXTAIL CLASSIC JIGGING
Sporty and attractive rod, featuring a compact blank, powerful and balanced, with a deep combat spirit. The "XBR" 24ton carbon ensures a reliable behaviour and a great fatigue resistance. It is equipped with Fuji "K" SS frame guides and "Alconite" rings. DPS Fuji reel seat.